Mountain tapestries are popular when it comes to decorating your walls. I guess it is because we are amazed by creations of Nature, especially when they are huge, majestic and even can give us a joyful time.
Hiking 
Hiking probably enjoyed by many people. We just like to win over these majestic creations and just feel the cold, calming and clear air, breathing it, feeling as it caresses our sweaty face as we slowly release our every-day worries. 
At least for me, hiking feels just like that. I don't care if I have fresh blisters or my clothes all wet from the snow, it just feels right to be there.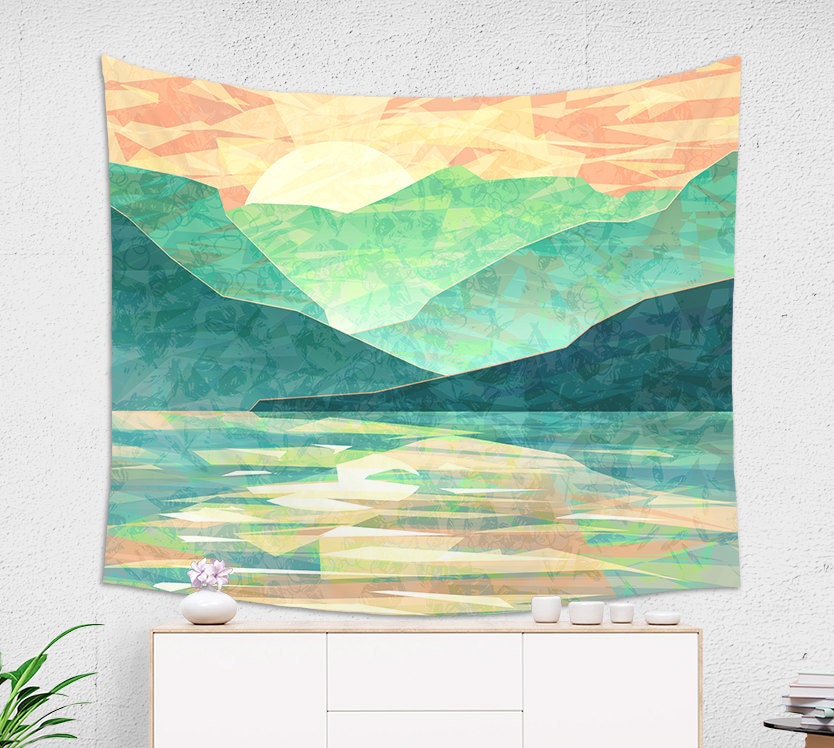 Home Decor
Maybe that's why I just like to draw artworks of mountains, to relive the feeling I had when I last experienced being there. Just having a wall decor of them, brings this memory back over and over again. 
Probably that's the reason why we like to have them as decors - to feel this relaxing vibe or just have our breath-taken away by their majestic nature.
Since I already have plenty of designs, I want to share these with you. I'm quite proud of these designs as an artist, and I really hope you'll like these abstract mountains as well.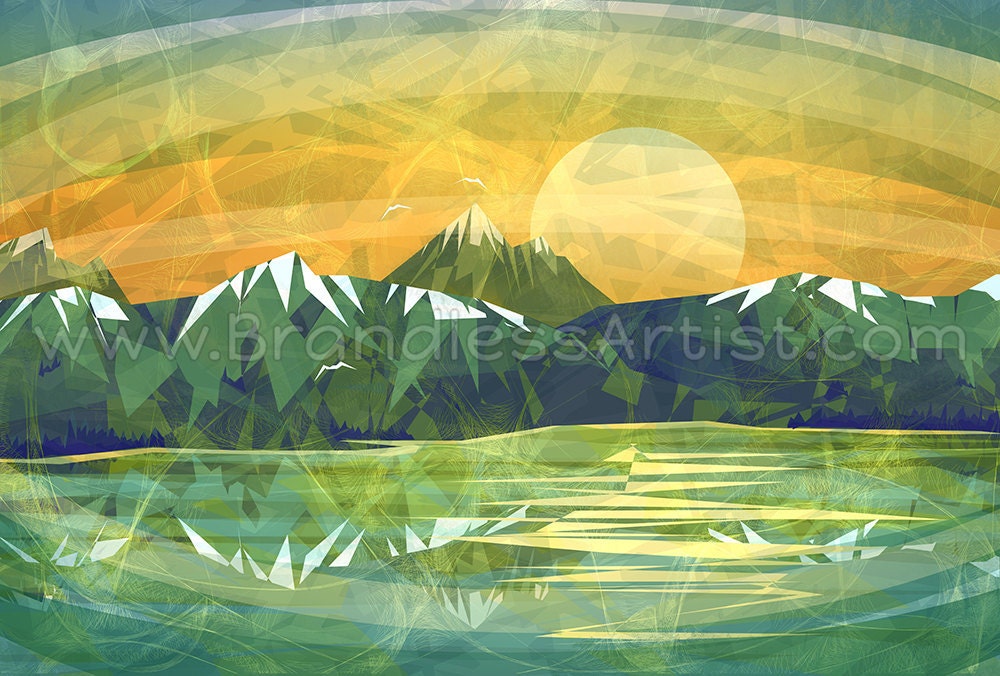 I love this mountain design with its warm colors and the with reflection on the lake.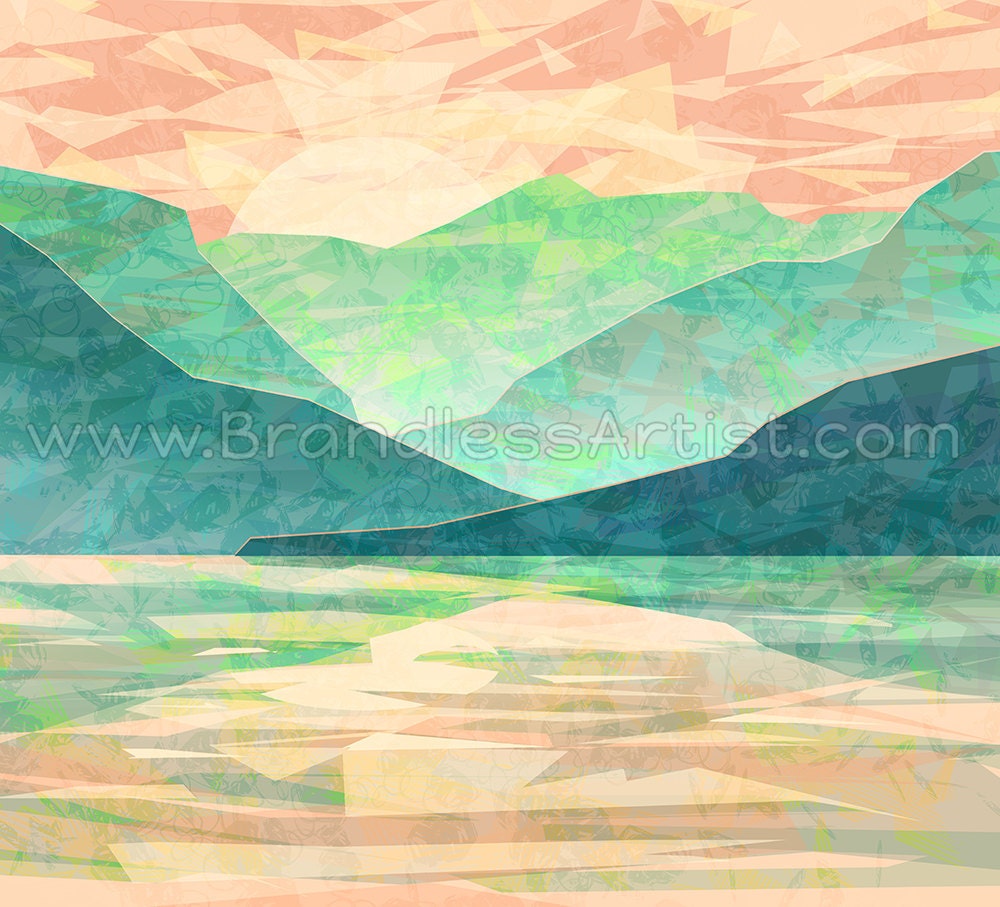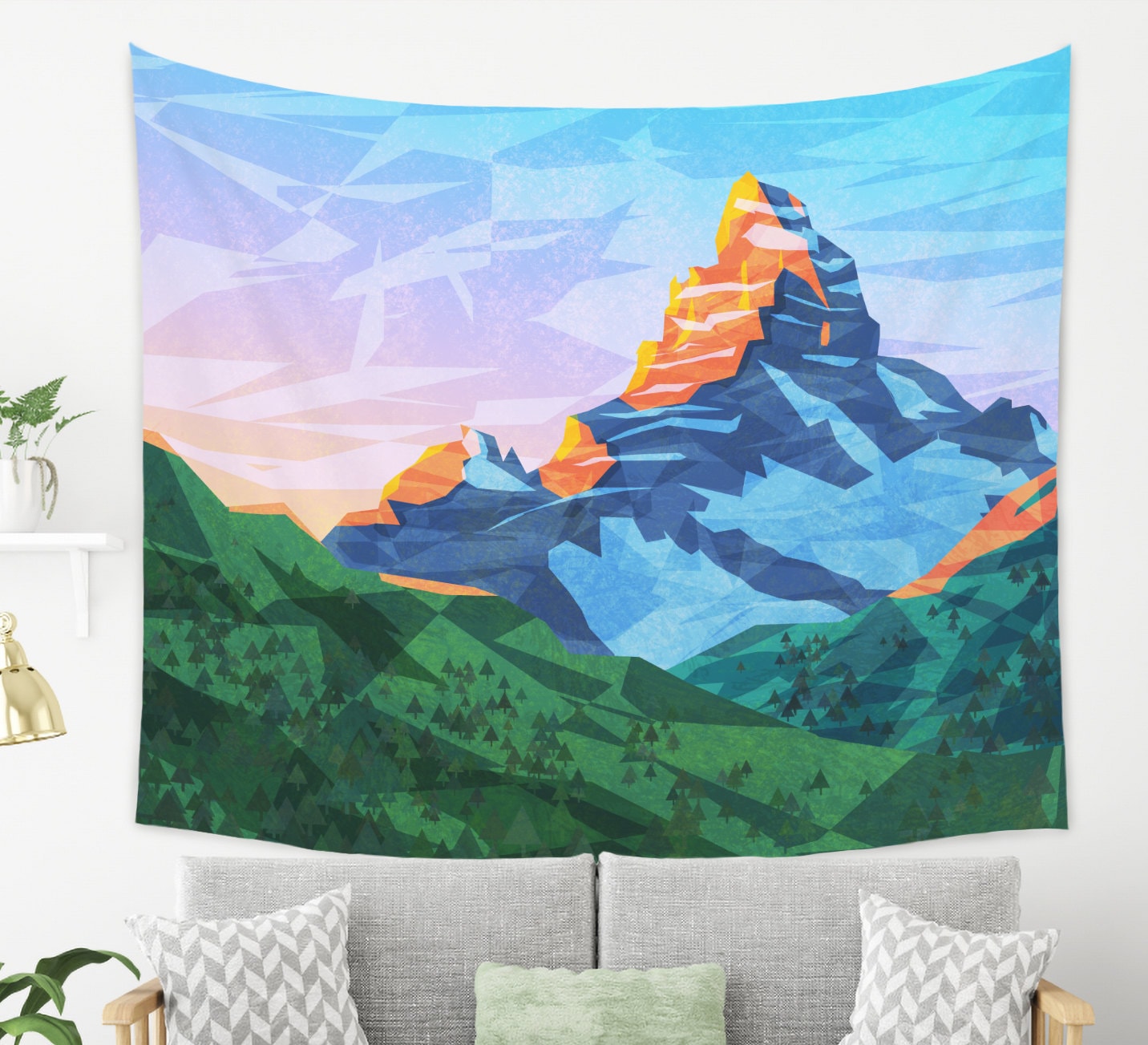 This snowy mountain design is more of a cartoon design, so a bit playful with these happy colors. I would say it makes a good wall decor for a nursery room as well.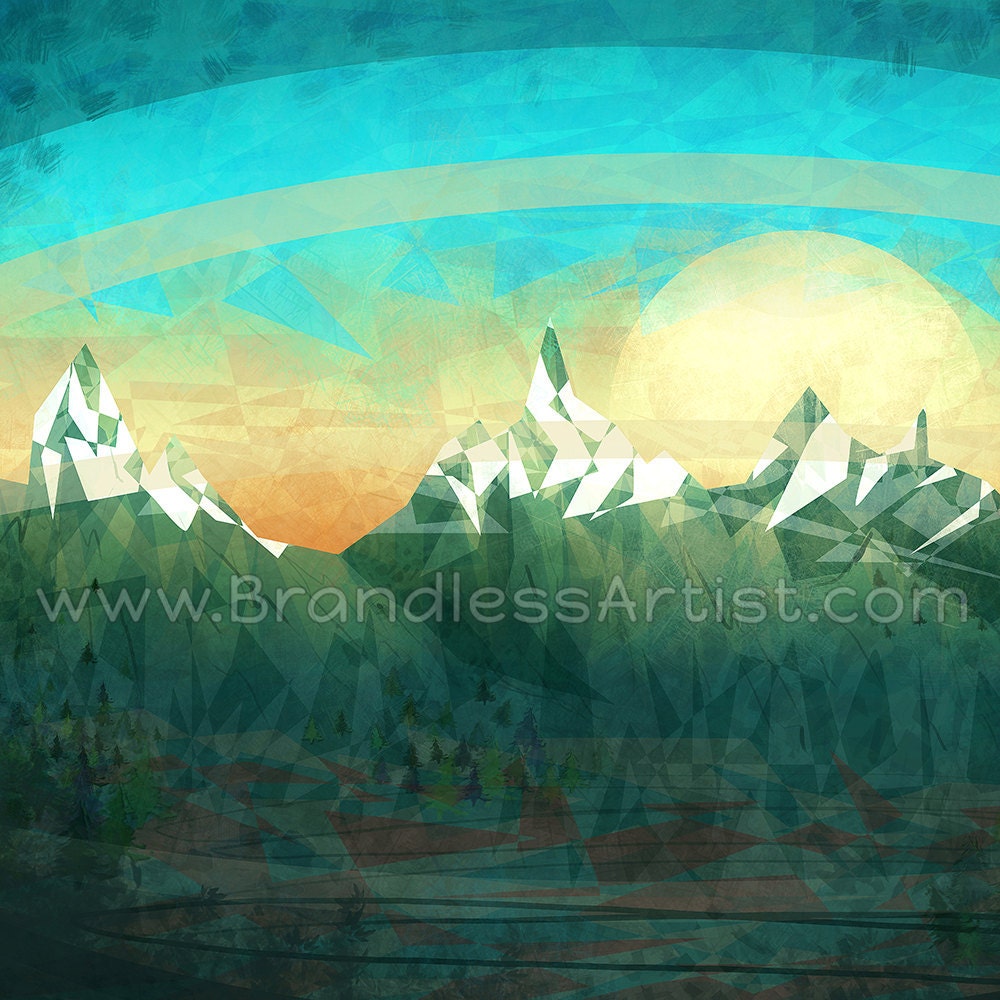 Green mountains - this design probably one of the oldest I made.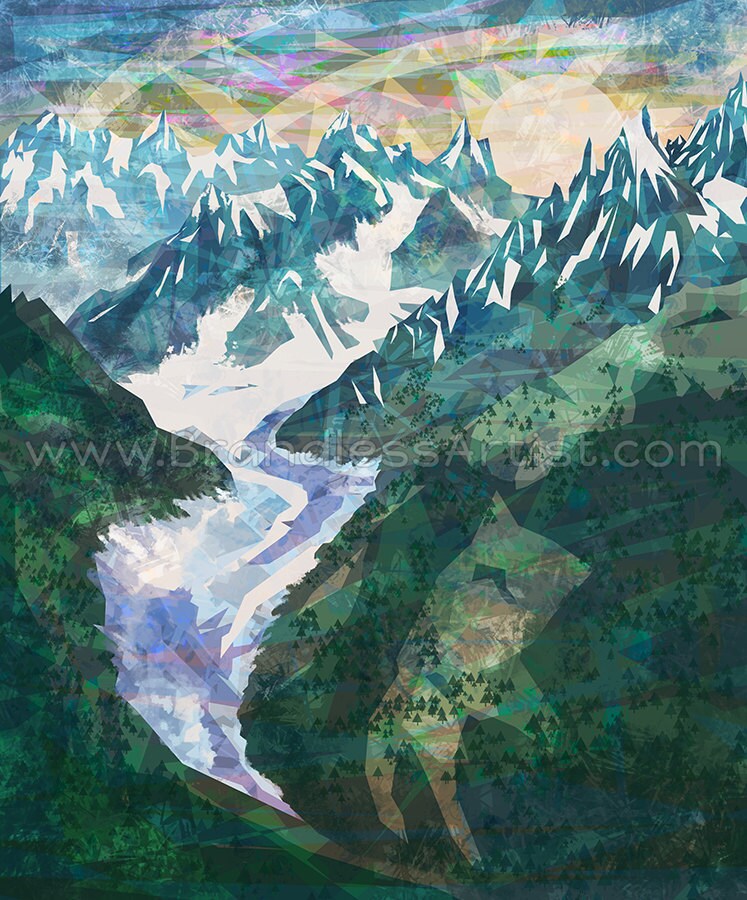 A scenic view of mountains in my usual abstract art style. 
And here's a night version as well, as a pair of the Japanese Mountain design.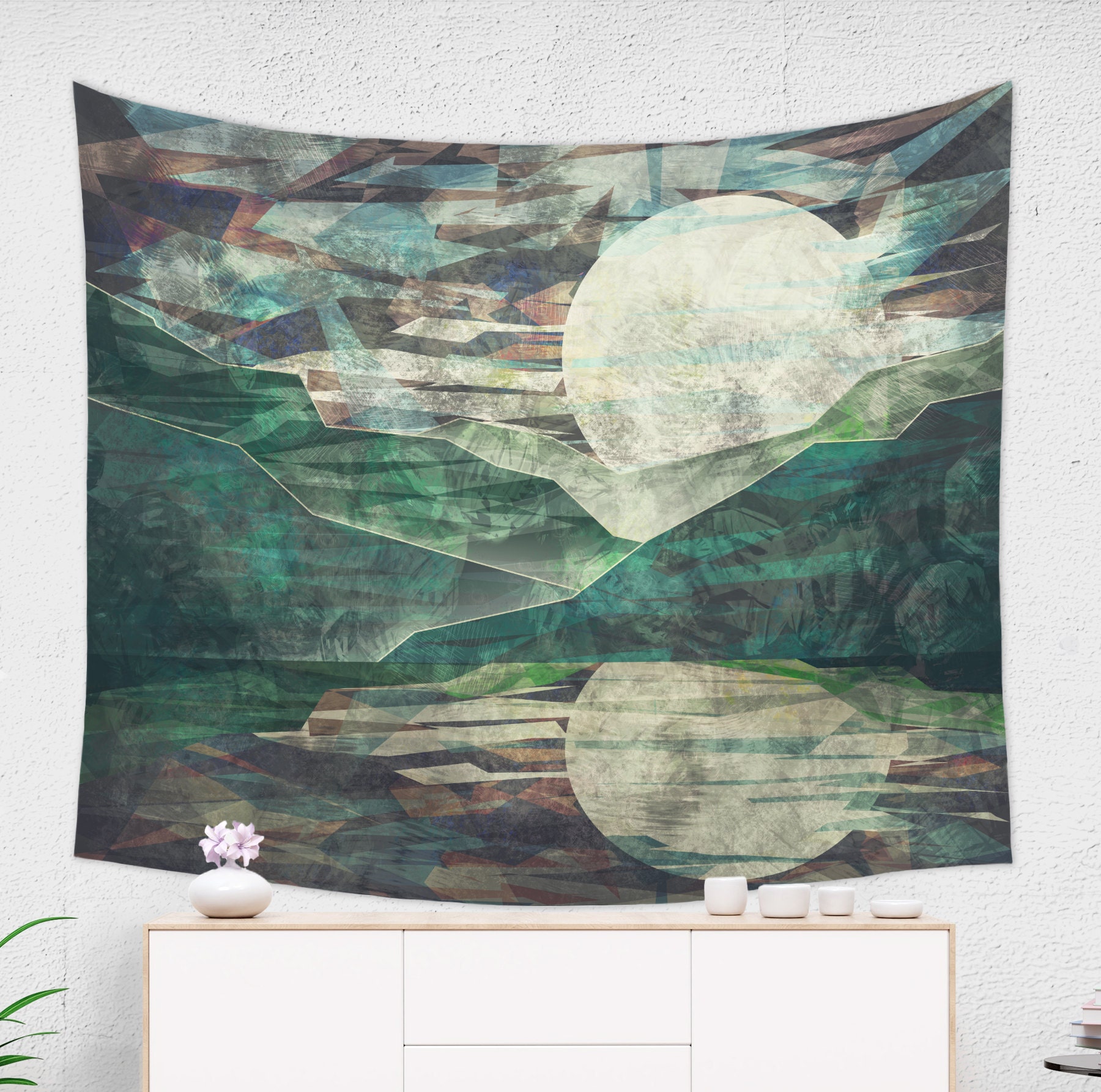 I just love to create these designs. Always calming me as I relive the feeling of being on the top of a mountain, or just looking up to them. 
And I'm also glad you visited this blog and probably went trhrough all the artworks I shared here. I made these from my heart, and you just saw a fregment of my very soul here.
I strongly believe that I will do more of these designs and this collection does not cover all the mountain designs I made or have in my shop. So I would recommend you to look up my mountain designs to see more.
Thanks for reading my post, and please, don't hesitate to leave a comment. <3